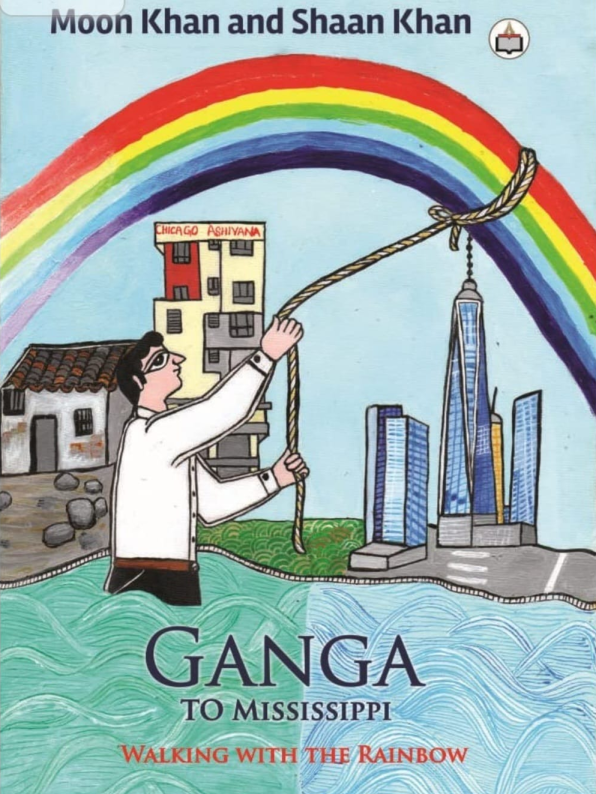 Each of us has taken a unique journey throughout our life that has not only shaped us into the people we are, but also helped shape those around us. I believe we should treasure the opportunities to glimpse into a fellow traveler's journey afforded by their memoir, especially when they are not necessarily a household name whose story is already well known. Moon's story could have turned out very differently were it not for his perseverance and his confidence that something better waited for him around every bend in the road. It is a testimonial of what we can all achieve if we accept the challenges life places in our path and find ways to turn barriers into launching pads. I hope all readers of this memoir gain insight and inspiration from the beginning of the life story of my friend, Moon Khan.
It is a memoir of a person who left India for America from a remote place in Bihar searching for identity as a young man after having missed the opportunity due to caste-based reservation in jobs, though he was himself from below poverty line family, and faced many avoidable obstacles created by the rigid system. Having travelled a long distance from where he had left, he still ends up with the same question: "Who am I?"
Moon Khan's memoir chronicles experience radiates with nuance and emotion, with small nostalgic gems as dense and beautiful as diamonds, compressed from the carbon of daily life. Themes of his distance from the past make this book like historical fiction, which will linger with readers like memories of their first love. I hope his memoir will be a rage among literary enthusiasts.